This post is also available in: Croatian
EXPERIENCE OUR SUNNIEST ISLAND THE WAY UNESCO SEES IT!
THE SUNNIEST ISLAND WITH THE OLDEST THEATRE IN EUROPE, as if it's used to be spoken of in superlatives. But, it suits it well, as it has abundance of contents and rich history and culture. Also, it is the island with the biggest amount of UNESCO protected heritage in the entire world!
Our Hvar has proudly established itself on a list that includes total of 936 monuments in 153 countries, of which there are 725 cultural monuments, 183 nature monuments and 28 monuments on both kind .
Some of Hvar's symbols made it to the list, so make them an inevitable point of your itinerary – experience our sunniest island as UNESCO sees it!
EXPLORE IMPRESSIVE LANDSCAPE THAT RESISTS THE RAVAGES OF TIME. Starigrad field, which was 7th location in Croatia to be included in UNESCO list, in 2008, together with old city core Of Stari Grad has the best-preserved cadastral division on the Mediterranean. Namely, it is basic architecture that stayed more or less untouched for no less than – 24 centuries
It is characterised by rectangular fields framed with drywalls, where in ancient times even wheat used to be grown! Enjoy the view of olive groves on low slopes, fragrant round bushes of lavender, green branchy rosemary bushes, and of course, sweet and healthy grapes, which give the best red wines in Dalmatia! This impressive landscape is best to be explored within one of theme tours – we like the cycling ones with attractive tastings included.
TREAT YOURSELVES WITH A TRULY UNIQUE SOVENIER, a fruit of dedicated and long labour of Hvar's Benedictine nuns – agave lace!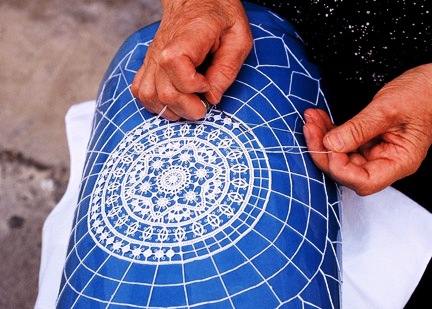 The process of making this lace is truly very demanding – from a fresh agave leaf threads are being taken and processed in a specific way until ready for use. Since there is no pattern to be followed, each lace is completely unique, a result of imagination and creativity of the lace-maker.
It is so appreciated that it often serves as a gift in state visits (for example, it was given to Pope John Paul II, Pope Benedict XVI and Pope Francis). Usually it is kept framed like an art piece, as it actually is! Agave lace mustn't be wet, ironed or washed, but if kept carefully it can last for a very long time – there are even 100 years old specimens – buy, or at least see specimens of this gentle, magic handicraft!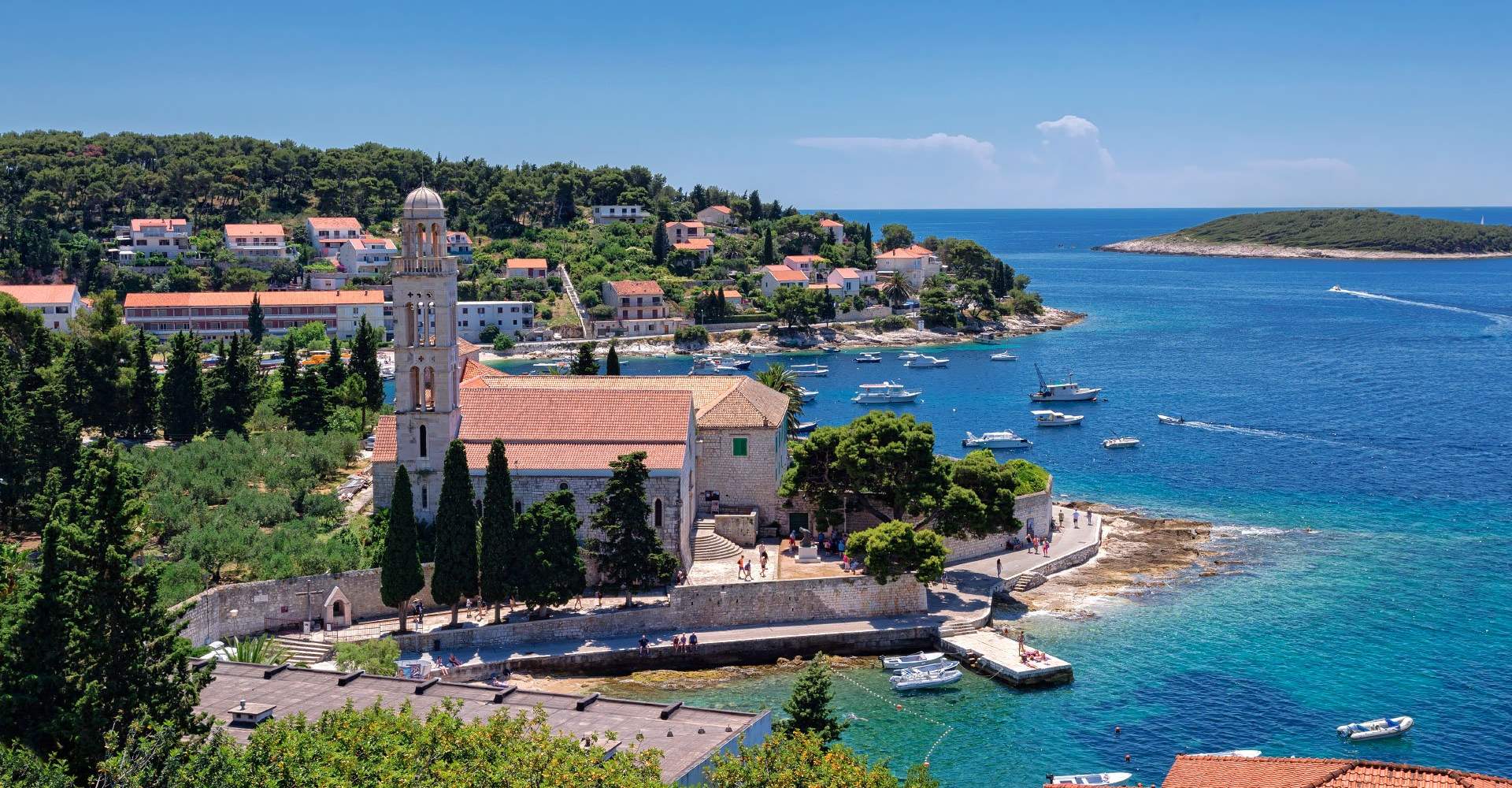 ENJOY IN MEDITERRANEAN DIET…AND KLAPA PERFORMANCES. This will especially gladden gastronomads – is there a better way to 'round up' healthy and tasty Mediterraean dinne than enjoying in harmonious sounds of klapa (a cappela group) singing? Idyllic Hvar's restaurants are aware of this beautiful synergy, so not rarely will your attractive fish menu, together with olive oil and aromatic herbs, be spiced up with performances of local klapa groups!
Skills, knowledge and customs tied to healthy and tasty Mediterranean diet, which emphasizes values of hospitality, intercultural dialogue and creativity, made it a part of UNESCO list of intangible world heritage in 2013; while klapa multipart singing, recognizable for its characteristic harmony, melody and internal musical structure, was included on the very same list a year earlier. To the joy of all gourmets, these two items that nurture body and soul blend perfectly – reach out for a dose of Hvar's hedonism with UNESCO mark!
JOIN PROCESSION "ZA KRIŽEN" (FOLLOWING THE CROSS) – TRUE EXPRESSION OF HVAR'S AUTHENTICITY. The extent to which Hvar is a specific island can be experienced in pre-Easter time, and if you ask us, it is Hvar that is one of the most interesting locations for spending the biggest Christian holiday.
Apart from great Easter food (from sirnice and all sorts of Easter cakes decorated with colourful eggs in local homes, to cooked ham and eggs Benedict in luxurious offer of the restaurants), great motivation for a visit is procession "Za križen", which has been held constantly for 5 centuries, and as such was included on UNESCO list of intangible heritage in 2009.
Being a part of the procession is a unique spiritual experience that will please the hearts of religious tourism enthusiasts, but also of all believers who want to celebrate the biggest Christian holiday in a very specific way. The procession starts at the same time in six different places (Jelsa, Pitve, Vrisnik, Svirče, Vrbanj and Vrboska), with a mass of believers, cross-holder who sometimes has to wait to get that honour for even 20 years and chosen singers that perform the most important part of the procession – passion text from 15th century – Our Lady's Weep.
More: www.dalmatia.hr

Photo: www.dalmatia.hr
This post is also available in: Croatian