ENRICHED GASTRO OFFER OF THE ISLAND OF HVAR

Since the times of ancient Faros, dreamy summer houses, stone alleys whose every rock cherishes centenarian memories and breath-taking natural beauties have made this island a jewel tucked in sea foam, wrapped up in scents of lavender, sheltered by ivy.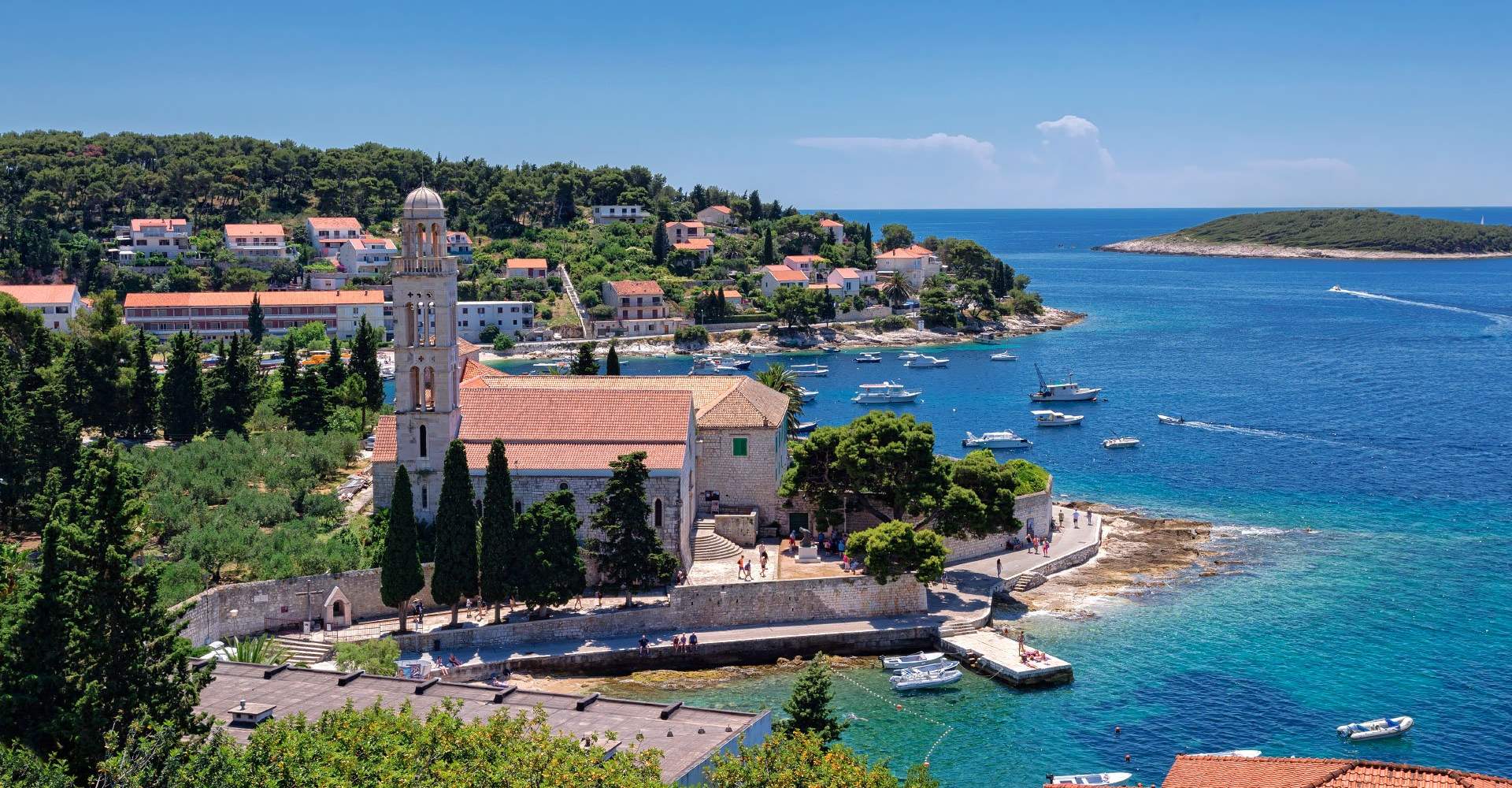 Time marches inexorably, former renaissance summer houses and churches have been upgraded by achievements of modern times, from luxury yachts and tourists from all over the world in search for new experiences. Many things have changed, only the beauty of Hvar has stayed untouched. 
In order to enrich natural beauties and supply the residents of the sunniest island and their guests with pleasures for all senses, Gastro Hvar has been opened, retail-wholesale Centre, on the very entrance to Hvar, cosily placed in a bay on the southwest end of the island.
Daily fresh fish and high-quality products for the most demanding customers
Sales channel for catering Ho.Re.Ca has joined forces and in one place united all high quality products that are to please even the most demanding customers, staring from locals and adventurist seamen, to tourists in search of local tastes lifted on a new level.
Rich offer of Gastro Centre Hvar encompasses wide range of the best national and world products from fresh fish, meat, vegetables and fruit to the most appreciated domestic and foreign wines, champagnes, cheese and truffles.
Thanks to renowned brand s like Centaurus d.o.o. (Gastro Fishmarket Brač), Škokić d.o.o. (Butcher's shop Škokić), Fistonić d.o.o. (Fruits and Vegetables), Purex d.o.o. (Croatian village products), Acrobat d.o.o. (Wine distribution), Nirs d.o.o. (Production, sales and distribution), Zigante Tartufi d.o.o. (Production, sales and distribution) that have joined their long time experience and knowledge, an outstanding offer of products has emerged, which is to enrich offer of premium groceries on the entire island, and ensure that a destination famous for its natural beauties becomes a gastronomic treasure.
SUPPLYING YACHTS AND CATERERS
Hvar is an important nautical centre since the times of Greek colonization, since the roots of its name go back ( Greek pharos – lighthouse). Like a lighthouse to ships in the night, newly opened centre is willing to light the way for many seaman into their gastronomic voyages. Providing yachts supply is a way to please appetites of seaman and present them with the beauty of Mediterranean food and drinks, which creates a perfect synergy with sea beauties, and holds them in its arms, protecting and delighting as the port shelters their boats.
CONNECTION WITH THE WHOLE MEDITERRANEAN
The centre of island's tourism and the most desirable destination of tourists and seamen deserves a space where one can experience tastes of the Mediterranean that will persist as the nicest memory. Locals like to say – "Put your finger in the sea, and you're connected with the entire world"; while Gastro Hvar with its newly opened centre made sure to connect you with the nicest parts of the Mediterranean through quality products offer whose value has placed them side by side to cultural and historical heritage and will most certainly become an unavoidable destination of all those who prefer high quality groceries.
All the beauties of Hvar and all the contents it offers couldn't be presented neither by poets nor many novelists, because sometimes words are not enough. Therefore, to experience everything this jewel of Croatian tourism has to offer, it is best to come, taste and – come back!
Facebook stranica Gastro Hvar

Contact: info.gastrohvar@gmail.com
Tel: +385 91 785 2040

Photo: Gastro Hvar, Gastro ribarnice Brač, Jakša Kuzmičić