Cetina region can be explored in various ways, and one of them is travelling along old Roman roads, which are a proof of former turbulent historical periods.
Soldiers from Roman legions marched along them, while numerous pilgrims and others searched a better place for living along this extensive network of roads.
Former busy roads are today transformed into routes full of interesting remains, old military camps and artefacts from archaeologic sites. Cetina region has a lot of them, and therefore this area is a bate for tourist who like to jump backwards to history.
Why go to Rome, when Roman roads can be seen here as well? Their centre was in Salona, old Roman town near Split. Salona is not by chance called antique jewel, its historical structure and infrastructure displays all the wisdom of its builders, impressive for even today's visitors.
Where will Roman roads take you? In various directions, through protected landscapes of the Cetina canyon, Prološko lake, Red and Blue Lake in Imotski, Vranjača Cave, along the remains of old-Christian necropolis, roman military camps, sacral buildings, historical forts and numerous fortifications.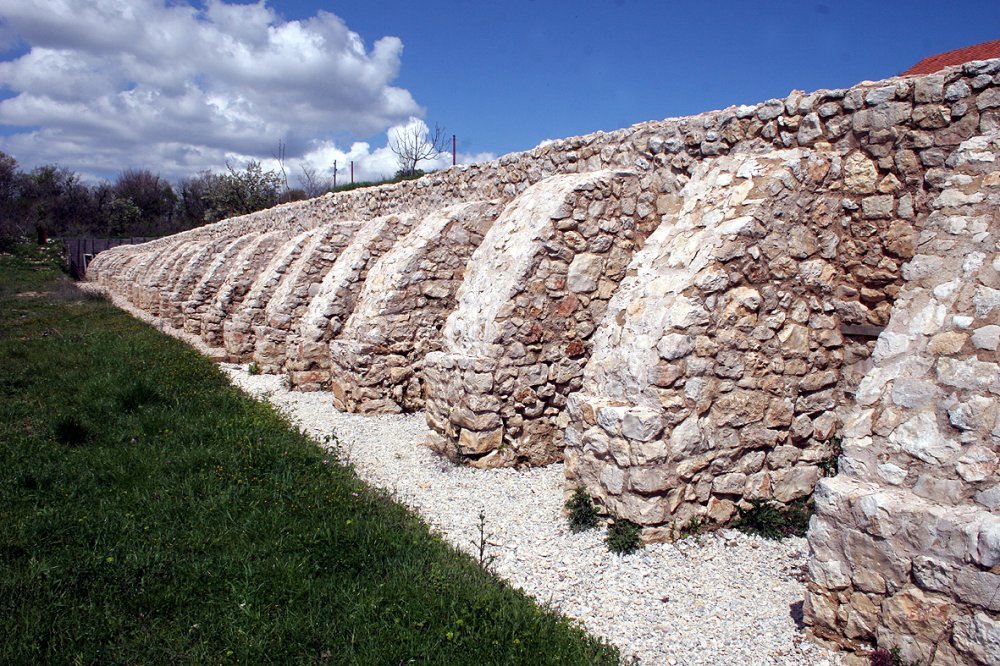 In attempt to save old roads from oblivion, project called Roman Roads of Central Dalmatia had started in 2012. While developing the project, its initiators have made a big progress regarding preservation and evaluation of Dalmatian road history. For example, in the centre of tourist attention they managed to place Tilurij, remains of old Roman military camp near Trilj, to which leads a network of Roman roads.
Inside this historical edifice Roman bedrooms will be reconstructed as an interesting tourist product. It is the first project of this kind in Croatia, who falls into category of experimental archaeology. Furthermore, it presents a new platform in tourist offer of Split's hinterland.
Roads are not merely roads, they are the paths leading to important sites. When watched from tourist level, old Roman roads are also links to natural beauties, archaeological sites, many excursion points and belvederes. In addition, they lead to localities where one can take part in numerous activities like mountaineering, hiking, horse-riding, cycling, kayaking, rafting…
But we mustn't forget this region's specialty – rich gastronomic offer, i.e. homemade traditional specialties that can be tasted along old roman roads. In order to explore treasures of this region, set out on a journey, step by step. Each day in a different direction, each day meeting new vista of beautiful Split-Dalmatia County.
We offer you their suggested itinerary:
Miners' road: Salona – Tilurum (Gardun, Trilj) – Argentaria (Srebrenica area)
Merchants' road: Salona – Tilurum – Narona (Vid near Metkovića)
Photo: archive of TBs of Split Dalmatia county, dalmatia.hr
The project "Sinj u sridu" was co-financed by the European Union from the European Regional Development Fund and the Operational Program Competitiveness and Cohesion.
The content of this article is responsibility of the RERA public institution for the coordination and development of Split-Dalmatia County, and doesn't reflects the position of the European Union and / or the Managing Authority.
For more information visit www.strukturnifondovi.hr