Our lacework of a coastline is rich with pearly beaches with crystal clear water, the beauty of which simply leaves you breathless!
Don't just document them. To help you choose the one that suits you best, we have prepared a list of the 6 most beautiful ones for you, and we have a tip – although these beauties will surely enhance your news feed on popular social networks, don't just document them.
Make relaxation a priority – don't forget to enjoy it!
Zlatni rat (Golden horn) beach
This pebbled beauty is also officially the most beautiful beach in the world – according to the travel gurus of the Big 7 travel portal, who are otherwise tireless searchers for the most attractive Instagram-friendly locations in the world. The beach is part of the distinctive view of Bol and a favourite place for surfers and swimmers from around the world!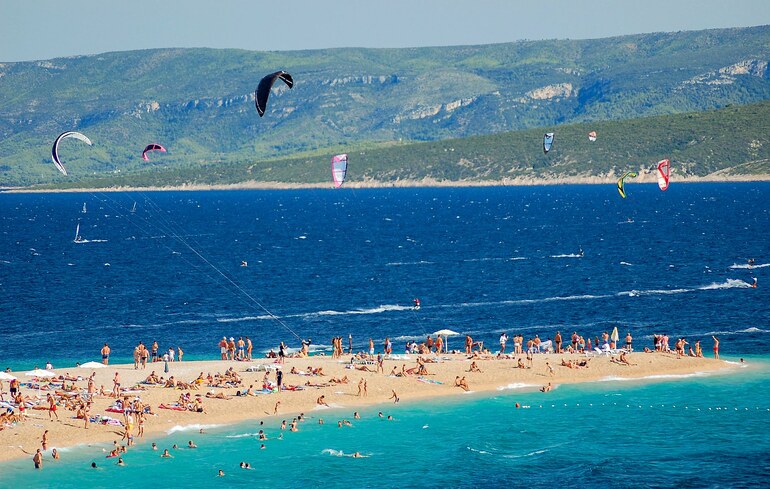 Fine gold pebbles deposited around a submarine ridge, whose tip is constantly changing under the influence of the waves and the currents, like some sort of tongue extending almost half a kilometre out vertically into the sea.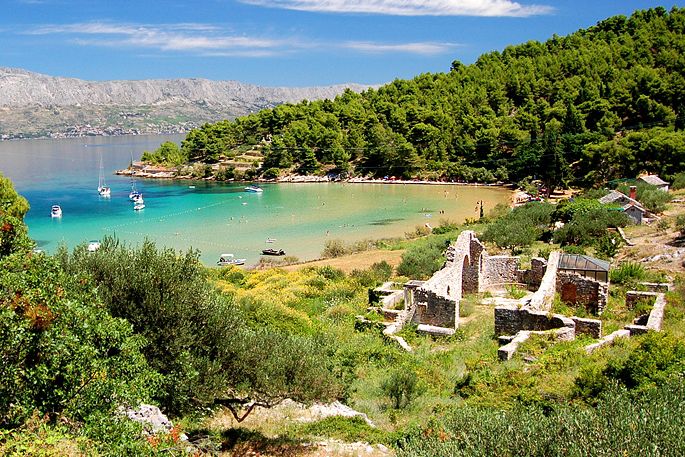 2. Lovrečina bay on the island of Brač
Tucked between Postira and Pučišća, this beach isn't special only because of the fact that it is a large sandy beach, it's also an archeological site! After swimming, culture lovers can cast their eyes on the remains of the former Basilica of St. Lawrence from 5th and 6th centuries!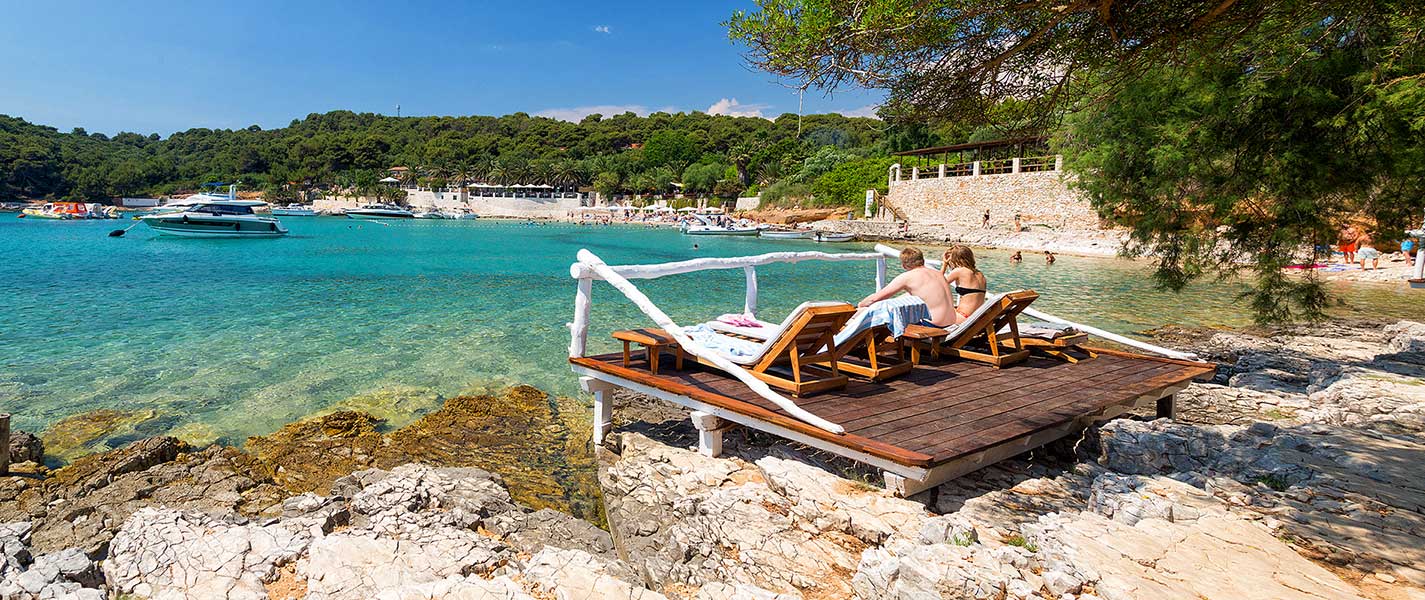 3. Palmižana – Discover the magic of the Pakleni islands. What would any top 10 be like without our sunniest island, Hvar?
The island of Klement in the Hvar archipelago hides this sand and pebble beauty with crystal clear seawater, which is also accompanied by a fantastic hospitality offer!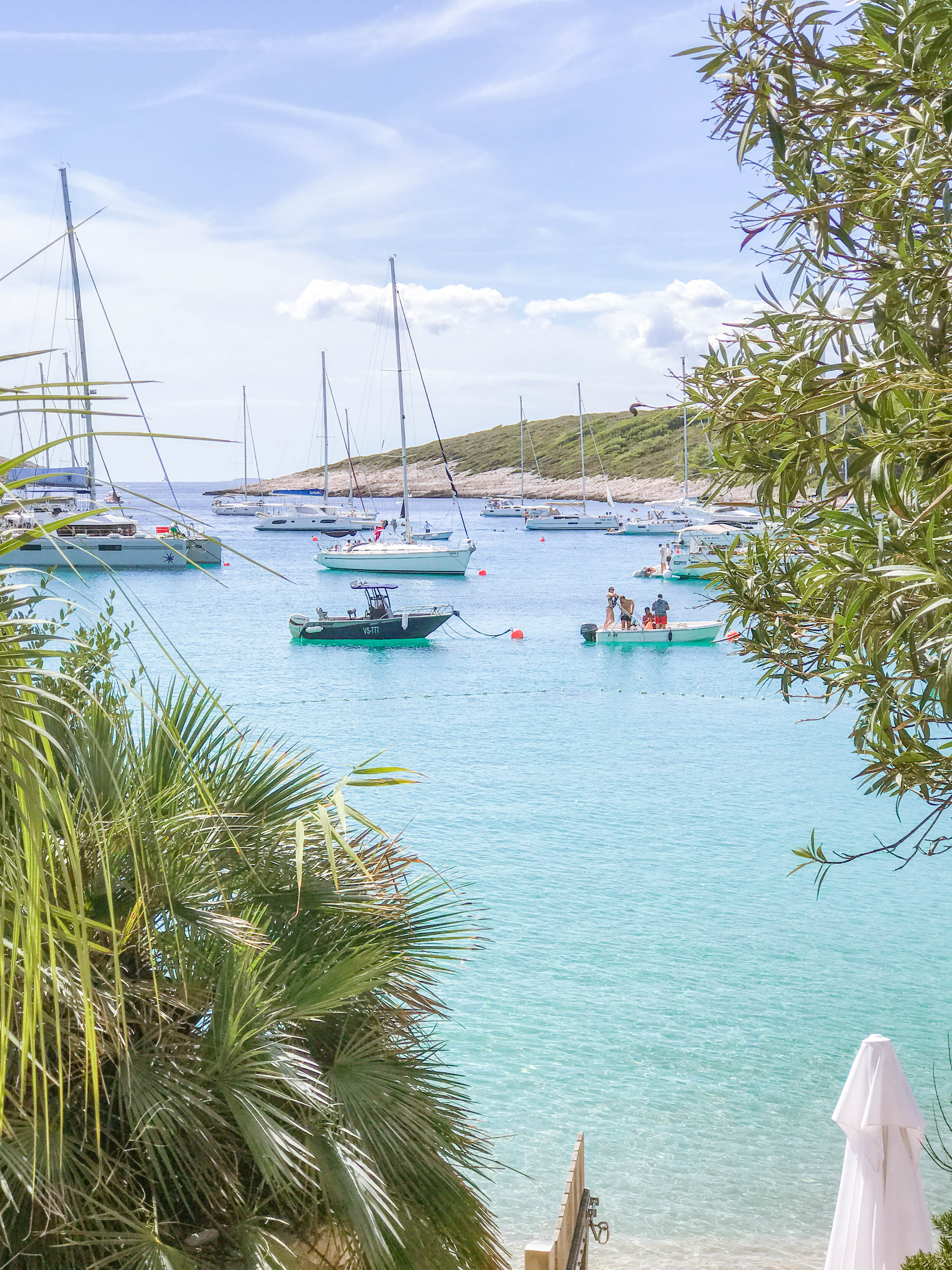 4. Baška Voda's Nikolina, under the safe shield of Biokovo in the distance, this beach is the proud holder of the Blue Flag for excellence and the arrangement of the environment.
It is also regarded by the renowned Daily Mail as one of the 10 most attractive beaches in the whole of the Mediterranean!
5. The fairytale Stiniva on Vis is worth a half-hour walk on the ''goat's road'' that leads to it, and because of its easier access from the sea, it is adored by boaters! Two high rocky cliffs between which is a pebble beach – like some sort of sea amphitheater! – This is a scene which leaves nobody feeling indifferent about it.
6. Krknjaši beach on Drvenik Veli didn't accidentally get its name – Blue Lagoon!
Just a glance at its white pebbles and the glittering, translucent turquoise sea will make you add it to the list of places you should never miss out on seeing!
More: www.dalmatia.hr
Photo: www.dalmatia.hr, Wellcome to Croatia