This post is also available in: Croatian
If you were to ask any experienced diver if they'd recommend that you dive in the central Dalmatian part of the Adriatic sea, the answer would be categorical and enthusiastic – yes!
The reasons are not difficult to discern – from the sea with its exceptional clarity that provides great visibility, excellent diving positions (which, in addition to rich underwater walls, often include a sunken ship or two!), and the absence of deadly underwater species.
If you are in a diving dilemma, we have prepared three real gems that you cannot go wrong with for you – the islands of Šolta, Brač and Vis!
Underwater pyramids, ancient anchors and sunken fishing boats are what awaits you if you decide on Šolta! If you are most attracted to exploring a sunken fishing boat, then you're in luck – this attraction at a depth of twenty metres is suitable for all diving categories, and you will find it on the northern side of the island of Šolta, near Stomorska at the Pelegrin position.
If you don't want your underwater adventure to go unrecorded, choose the locations suitable for filming – a gallery along the cape of Livka bay with a vertical wall and a cave 35 metres deep, at the bottom of which lies an ancient anchor, or the position of Marie Grota.
For experienced and advanced divers (and videographers!) we would recommend two true underwater specialities – the Pyramid location in Travna bay will reveal fascinating underwater peaks which look uncannily like mysterious buildings, and the Sipuja location in Stracinska bay is an underwater wall full of holes, crevices, canyons and gorgonia, which is also home to numerous fish species!
Geological diversity and large amberjacks which swim with the divers – these are the attractions you will come across if you decide to dive on our biggest island, Brač! Brač is mystical and interesting, just like its diving sites, and one of the most interesting is Ptičji rat near the town of Povlja.
It is located between the steep slopes of Biokovo and a place called Vrulja where there are underwater caves and channels from which rivers flow.
For everyone who wants to dive in an interesting company – there's the amberjack fish! – You can do so in a cave in the "Lucice" harbour on the southern side of the island of Brač, and for more experienced divers, we recommend diving in the cabin part of the sunken ship "Meje".
Due to the depth at which the boat is located (37 metres), technical diving with gas mixtures is recommended, and if you venture into this endeavor, this position east of the little island of Mrduja with a 30-metre-long ship lying on the sand will surely delight you!
Our most mysterious island, Vis, a former military base, looks like a breathtaking location on a James Bond film, no less interesting is its underwater world!
There are indescribably exciting locations waiting for you with even a few sunken ships – from the merchant ship "Teti" in a location suitable for all diving categories (a depth from 14 to 35 metres), which is a common motive for underwater photographers, the Greek cargo ship "Vassilos T" (at a location for more advanced divers and for beginners), the "Brioni" steamboat which is now overgrown with numerous sponges and corals, up to the Ursus tugboat which was sunk by a British submarine in 1941, and even the wreckage of an American fighter jet from the Second World War!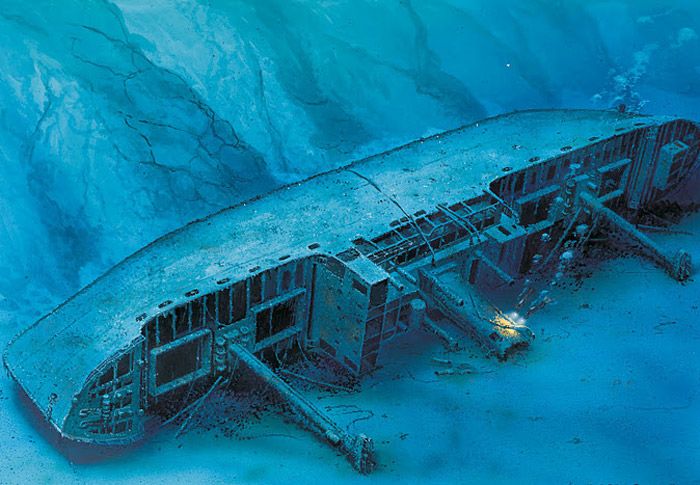 More: www.dalmatia.hr
Photo: www.dalmatia.hr, archive of tourist boards of Split – Dalmatia county
This post is also available in: Croatian