This post is also available in: Croatian
If we wanted to describe the beauty of Split-Dalmatia County with one word  – that word would certainly be diversity!
Indeed, rare are the regions that boast such a diversity of natural treasures – from the mountain ranges that are among the most beautiful in the world, to rivers that are sometimes wild and sometimes quiet, mystical lakes and even more mysterious caves, to the shallows and the open sea, and the most beautiful Mediterranean islands!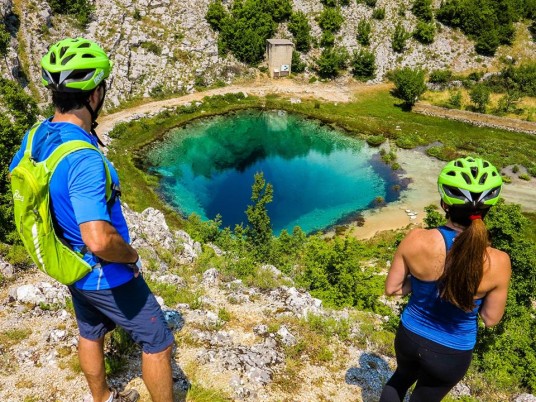 If you want to grab at least one piece of this magic for yourself (not to mention be the author of some wonderful posts that will definitely enhance your news feed on social networks!), You've come to the right place – we know what you must definitely not miss out on!
1. Bol – Zlatni rat (Golden horn).
We'll start with a beach-beauty – did you know that this year, this beach officially took the title of the most beautiful in the world?
The connoisseurs behind the renowned Big 7 travel portal are delighted, as they say, not only by its marvelous shape, but also by the crystal clear seawater that takes on all shades of turquoise blue at a mere 10-20 metres! If you haven't yet indulged in the charms of this beach – it's high time to do so!
2. Brela – Brela Rock
This is another recognisable symbol of Croatian tourism. This emblematic stone is an integral part of the beautiful pebbled beach of Punta Rata – it is surrounded by numerous legends that will be gladly told by hospitable locals. This beach won over the strict Forbes, Huffington Post and Business Insider, and will no doubt win you over, too!
3. Hvar – The Pakleni islands These are a group of about twenty islets and rocks like pearls scattered in front of the town of Hvar.
Due to their unprecedented and almost untouched nature, they are a favorite station for boaters, hikers (who adore Jerolim, Stipanska, Ždrilca, Vlaka and the famous Palmižana!) And divers!
If you belong to any of these groups, you will feel like a modern Robinson there – an experience not to be missed!
4. Imotski – The Blue and Red lakes
These lakes are evidence that the barren karst is actually extremely generous – it has given us two true phenomena. The tame Blue lake and the dark and mysterious Red lake, into which you can't throw a pebble despite trying, can be anything you want – an atypical swimming area and, in dry times, an extremely unusual football pitch (Blue Lake), or the subject of scuba diving adventures around the world (Red Lake).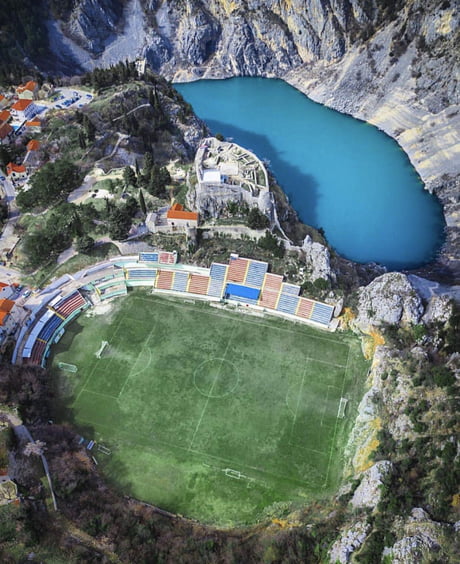 5. Komiža – The Blue Cave
This is a true blue jewel on the eastern side of the island of Biševo. Sunlight penetrating through the cave through a smaller artificially deepened opening is reflected from the bottom and illuminates the cave in blue, and objects in water are silver in color, making it an exceptional excursion and diving attraction that you should not miss!
6. The emerald green beauty of the Cetina river
This is an indispensable part of this list of beauty, and a favorite destination of all river sports lovers, but also of some more extreme disciplines, such as those who love zip lines!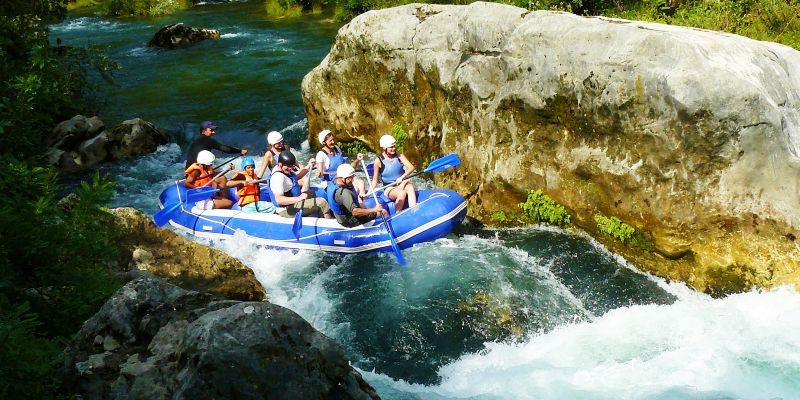 If you visit it, don't miss the magical Gubavica waterfall and the navigable canyon of Omiš, and if you find yourself in Trilj, treat your palate to some specialties like river crabs, trout and fried frogs with some delicious prosciutto!
More: www.dalmatia.hr
Photo: www.dalmatia.hr, archive of tourist boards of Split – Dalmatia County
This post is also available in: Croatian