This post is also available in: Croatian
The ideal scene for the most important day of your life
Gastronomers, moviegoers, salty sea dogs, and also romantic souls all love it. Split-Dalmatia County has won numerous awards on several occasions – in the tourism profession and thanks to the praises of satisfied guests, for whom this area of Croatia never provides a difficult time, with keen reviews and a few warm recommendations, which then gives it a high rating on one of the online travel portals.
It is on the radar of adrenaline lovers, it boasts very specific local gastronomy, is showcased in a globally popular TV series who came here to search for filming locations… but it is also on the radar of romantic individuals who, in its fabulous locations, have recognised that this is the ideal backdrop for their most important day!
Due to the mild climate and plenty of additional amenities, but also because it's less crowded and there are many more affordable prices, the favourite months for weddings are April, May, September and October, and favourite locations range from mystical historic fortresses and romantic castles to idyllic natural settings.
Discover what it is all about with us, and catch a breath of inspiration for your dream wedding!
1. Fortica Fortress, Hvar.
Imagine drinking a glass of sparkling wine while enjoying a unique view of Hvar Town and the surrounding Pakleni islands, in a beautiful historic setting from the beginning of the sixteenth century! Fortica Fortress, also known as Spanjola, was constructed during Venetian rule and was then restored in 1579 – it will give you this great experience.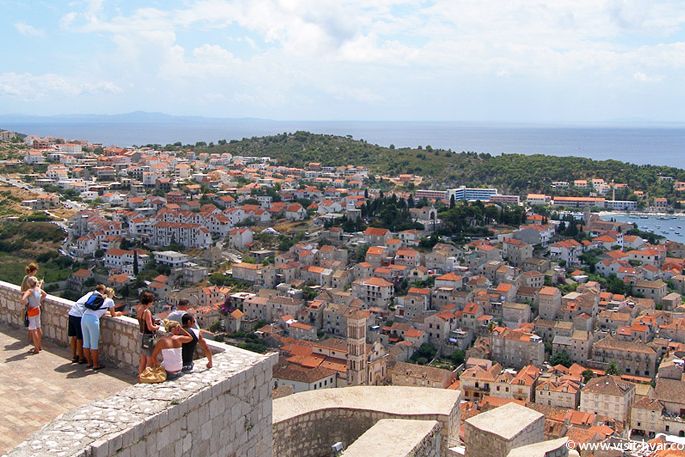 Architecture and military history, a collection of amphorae and other artifacts from the Age of Antiquity are just a fraction of the intriguing sights that this fort offers, and Hvar's delicacies from the wedding menu – especially the beautiful seafood and great local wines such as the gorgeous Plavac and the indulgent bogdanusa, which will be even more delicious in such a special environment!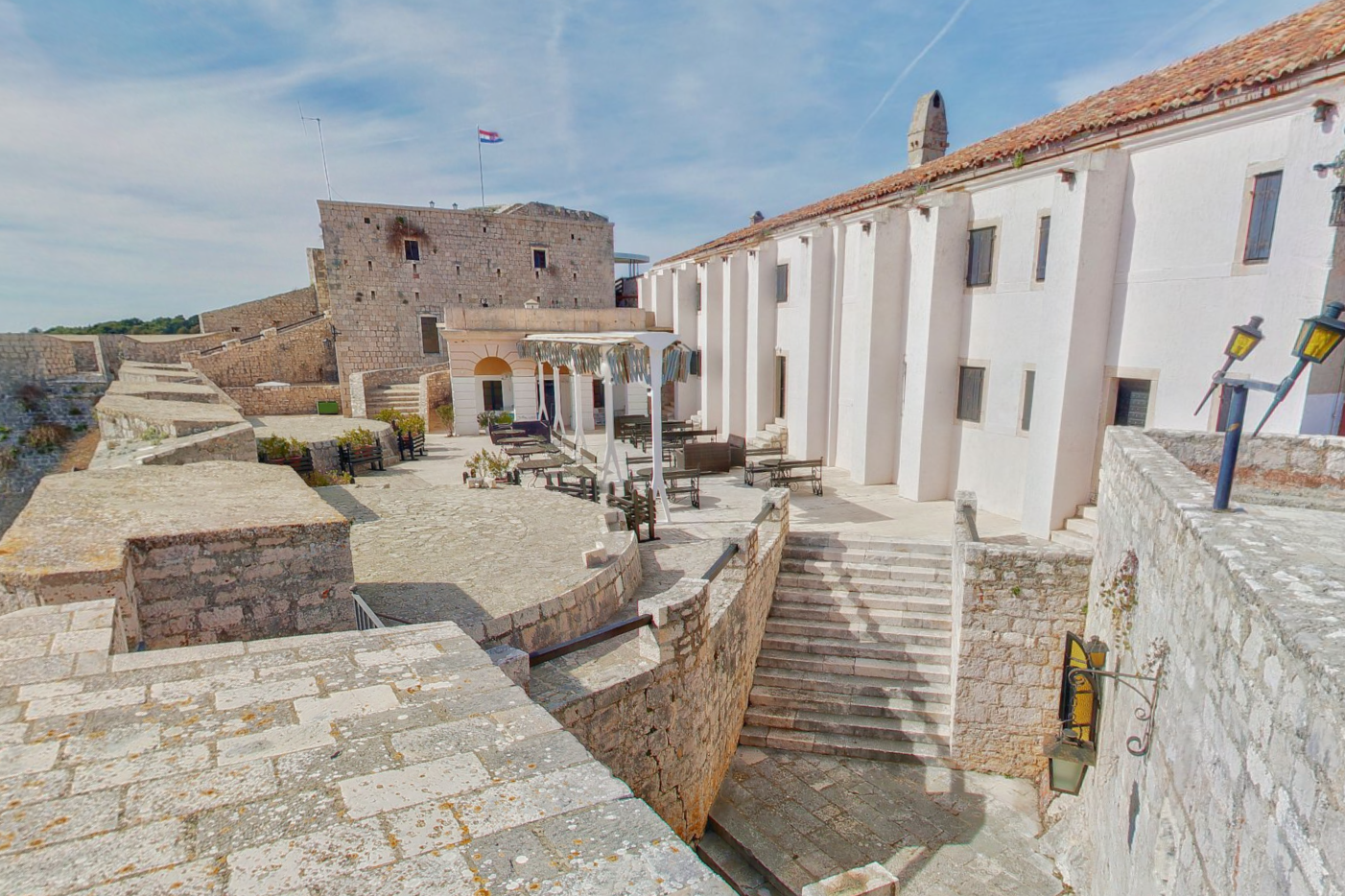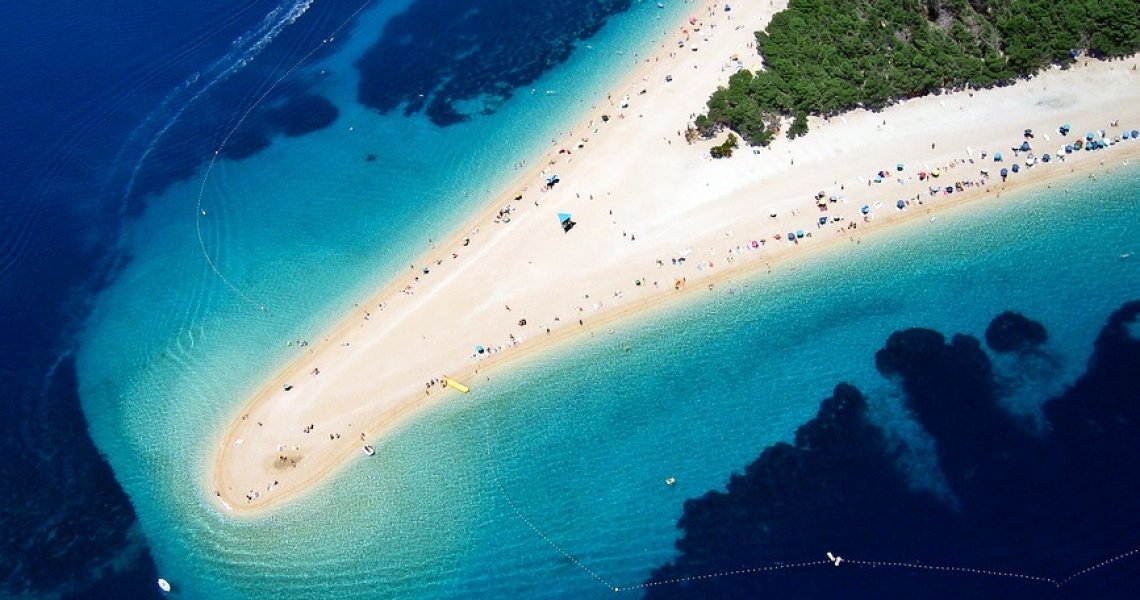 2. Zlatni rat (Golden horn) beach, Bol.
Did you know that the tip of Zlatni rat, that fascinating, shape-shifting, natural horn, is a favourite place precisely for weddings? Even a few foreign guests have said their fateful yes to the registrar, but also to the translator, and since this year Zlatni rat has been proclaimed the most beautiful beach in the world, we have no doubt that its popularity as a wedding venue will increase as well! If you want to spoil your guests' palate, you will surely succeed with the famous Brač lamb, the emblematic hrapoćuša cake, and the finest Plavac and seductive, fruity taste of Pošip, so make sure that these Brač gastronomic ambassadors are firmly on your wedding menu!
3. Klis fortress.
Is it not highly symbolic to say your wedding vows in the setting of a fortress that was once the main source of defense in Dalmatia, and has been conquered over and over again throughout more than two thousand years of its history?
If you want to tie the knot and establish your love by taking your vows right there on Klis, do not miss to include the famous, well known lamb from Klis on your wedding menu, and let this symbolic location encourage you to conquer one another – for life!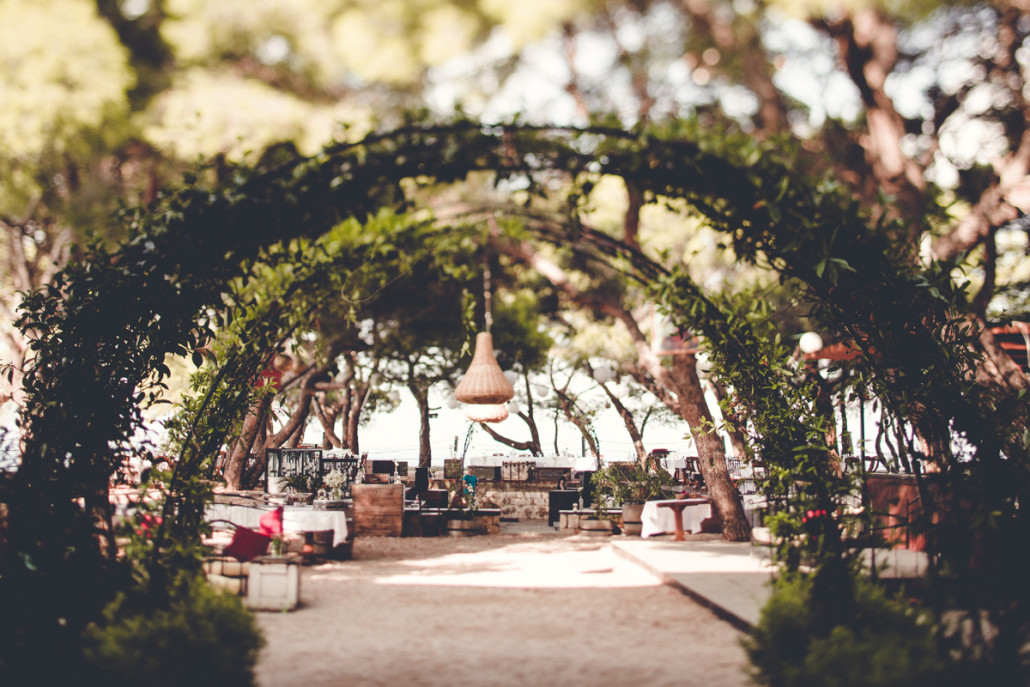 4. Fortica, Vis – Fort George.
Many people will want to choose this location for their glamorous wedding celebration. This medieval fort was built by the British Navy 200 years ago. Today it stands as a monument to the architecture of that time on a hill above the town of Vis and adorns the entrance to the bay itself.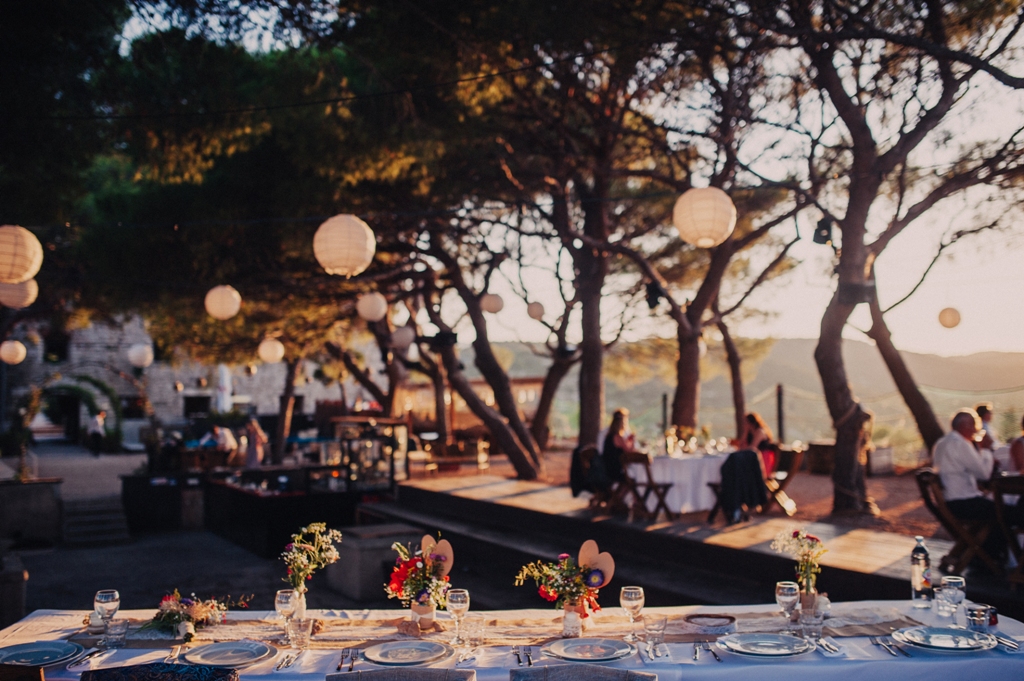 The place boasts the most beautiful location for sunrises and sunsets. The entrance to Fortica to the large wooden door is magnificent; a long lobby leads to a spacious garden with a restaurant and bar. The garden is the main venue for the ceremony. The terrace offers an incredible view of the bay of Vis and the nearby islands.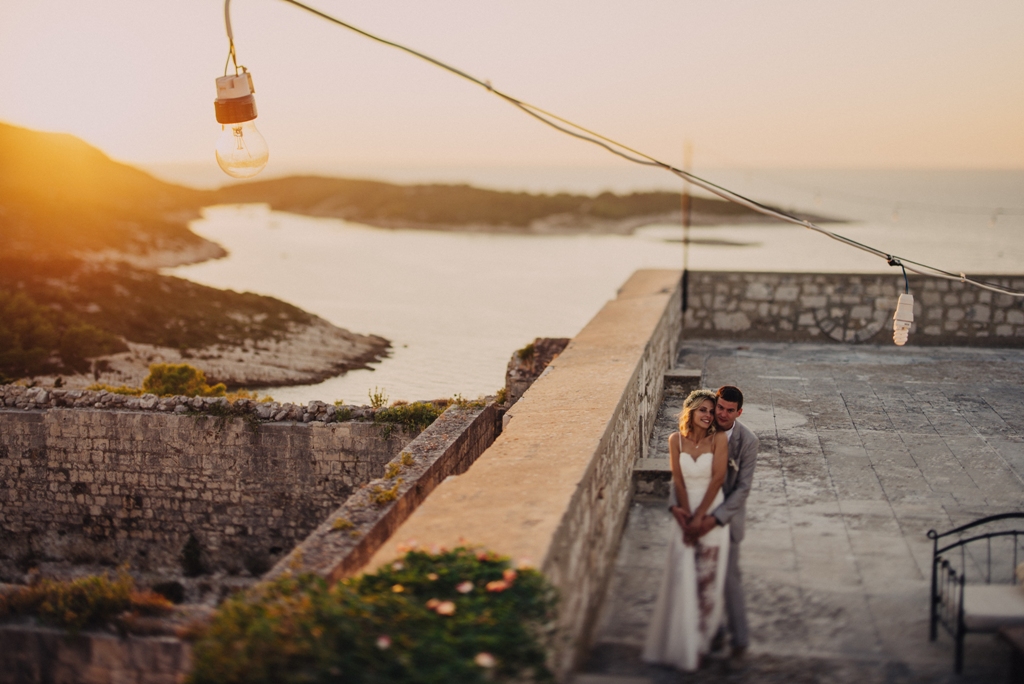 5. The Dominican monastery, Bol.
One of the most beautiful coastal structures is the ideal location for an intimate, romantic wedding that will be talked about for a long time.
The Dominican monastery in Bol is located on the Glavica peninsula and in the far east of the town of Bol, which, with the church of Our Lady of Mercy and the bell tower, puts a truly special stamp on the place.
Within the monastery itself there is a rich medieval botanical garden. This unique location offers views of the sea and the island of Hvar.
6. Sustipan, Split
Once a city cemetery, Sustipan has today been transformed into a beautiful green park located at the entrance to the city port. Its benefits are a perfect view of Split and the marina of Split and it is especially magical at sunset.
Particularly striking is the Gloriette – a round colonnade done in a classicist form preserved to this day. Hidden in high pine trees is a beautiful vista over the sea and the islands which lie in front of Split. If you choose this special place for the most beautiful day of your life, you won't go wrong because this location is bursting with centuries-old stories, has a special charm and will definitely remain firmly in your memory.
Photo: Vis weddings, Sunčani Hvar, Croatia4you, TB Bol, TB Split, TB
Hvar
More: www.dalmatia.hr
This post is also available in: Croatian